Black Friday is one of the year's biggest shopping days. It's a day when people are looking for deals and looking to buy gifts for the people in their lives. For businesses, this can be a make-or-break day. This is the perfect opportunity to showcase your products and get them in front of many potential customers. With Black Friday just around the corner, it's time to start thinking about marketing strategies to increase sales.
According to Insider Intelligence, holiday retail sales in 2022 are projected to increase by 3.3% to $1.262 trillion, and eCommerce will climb by 15.5% to $235.86 billion. Since shoppers spent nearly $20 billion during Black Friday and Cyber Monday last year, online stores should prioritise generating excitement and selling more during these lucrative shopping holidays.
Black Friday is a significant event for online brands. It's an opportunity to take advantage of heightened consumer interest, and it's also an excellent opportunity to experiment with new marketing and advertising tactics. By offering special deals and promotions, brands can encourage consumers to shop more, and by monitoring consumer behaviour, brands can learn what marketing strategies are most effective.
Thanksgiving: November 24
Black Friday: November 25
Cyber Monday: November 28
Here are some great Black Friday sales recommendations to help you prepare for the event.
1. Stay Ahead of the Competition and Start Early
The best way to build excitement for your Black Friday marketing campaign is to start early. Release Black Friday social media campaigns early to get customers' attention and create anticipation.
By offering enticing discounts and exclusive deals, you can encourage your clients to visit your store early on Black Friday. It will also give you time to test and learn, determine which marketing method works best, and ramp up spending during the four-day shopping weekend.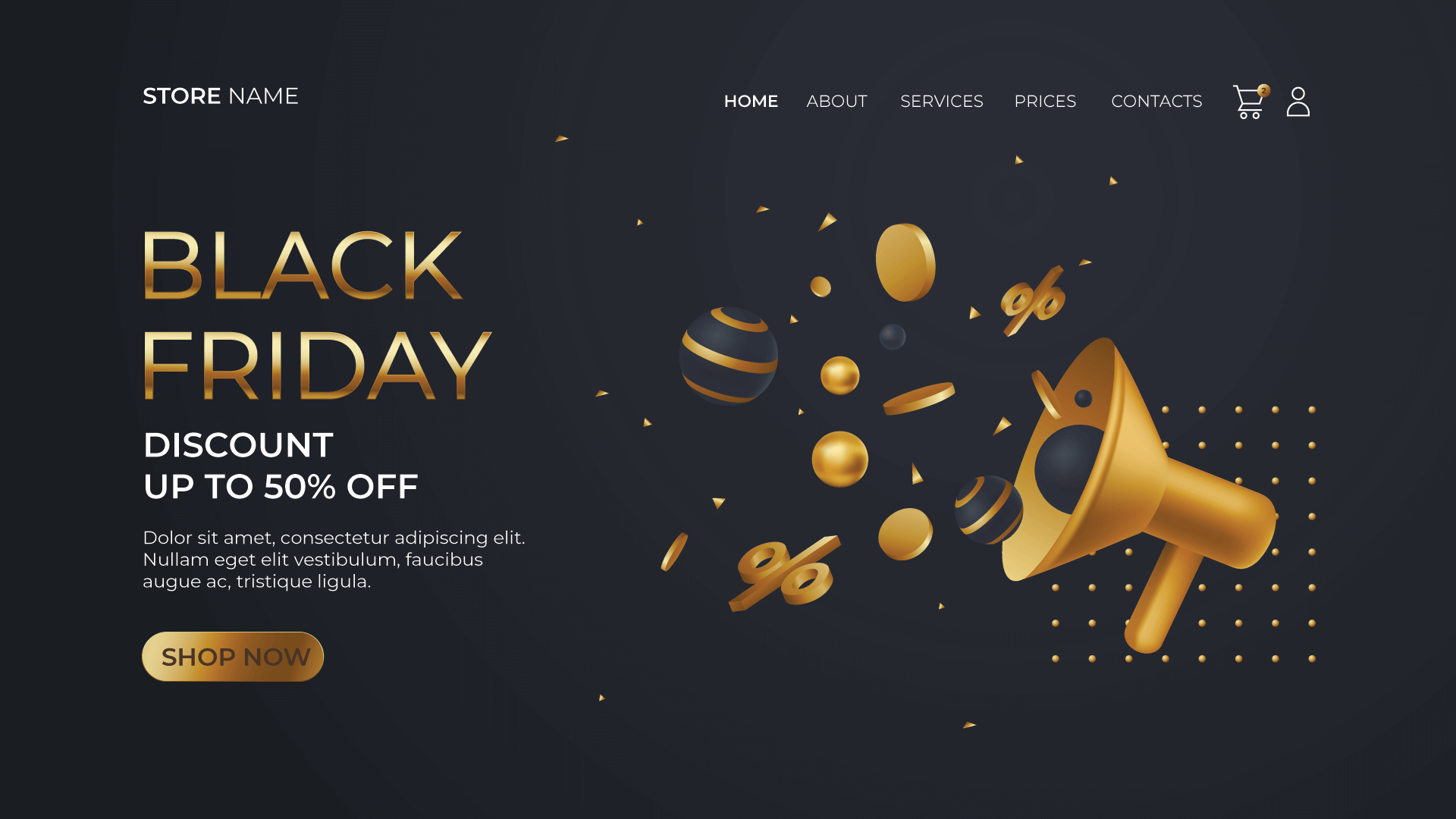 2. Make Your Store More Appealing and Set Up a Dedicated Landing Page
Design a specialised landing page that promotes specific products, events, and marketing campaigns. By doing so, you will be able to inform users of promotional codes and other opportunities to earn significant discounts – making the most of your sales opportunities.
For a Black Friday deals landing page, include a catalogue of discounted items, a timeline of sales releases, a sign-up to your newsletter, or any other marketing strategy you have in mind.
3. Know your Profit Margins Before Hosting a Sale
It is essential to price your products correctly. The only way to ascertain the cost of production, sale and delivery of a product is to calculate your profit margins. This will give you an understanding of how much profit you make from each sale and how much you can discount an item.
Considering launching a Black Friday sale?
You must be intimately familiar with your pricing. Otherwise, you could be haemorrhaging money and wasting your time. So, before reducing prices, take a moment to calculate your profit margin.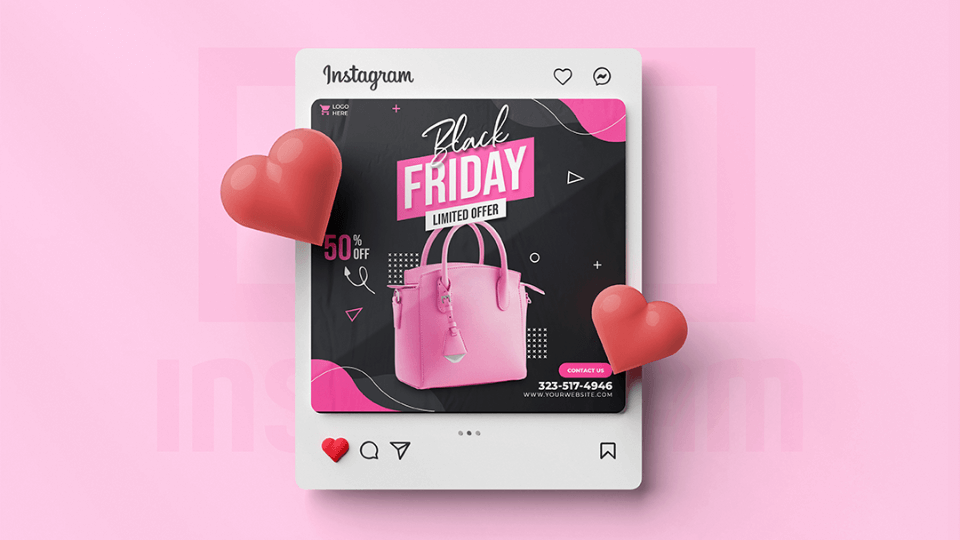 4. Get Social media Active and Interact with your Audience
Set aside time for creating content for your social media and engaging your audience. Most businesses organize their social media posts and promotional emails in advance with an eye on the potential to drive traffic and generate buzz for more sales.
Placing teaser posts, last-chance notices, and reminders in advance can effectively interest potential customers.
5. Get Social media Active and Interact with your Audience
Email marketing is a great approach to drive more customers to your online store and boost sales. A Black Friday discount or offer included in the email would turn potential visitors into paying customers.
The subject line is the most important part of an email you plan to send your consumers. You have to pique their interest immediately, so your email subject line should be fascinating. They won't read it if it doesn't stand out to them.
With your email database, create a sense of anticipation by sending out a series of teaser emails. Alert your subscribers and previous customers to upcoming sales and let them know when your offer will be live, so they don't miss out.
6. Put Together a Bundle of Products for Black Friday
You can increase profits by bundling your best-selling products and offering fewer discounts. Study what your consumers frequently purchase together, package them and offer a price reduction that is still appealing to your customers.
Bundle up two of the products together and offer a certain discount on the combined price of the products. This guarantees that customers will realize the benefit of buying two products rather than just one. Furthermore, this will elevate your average order value.
There is always a delicate balance between marketing your business during holiday sales and driving customers away. You don't want to be too aggressive with your email marketing and social media posts, as this can irritate your audience and lead to them unsubscribing or unfollowing you.
When it comes to engaging your customers, you'll want to find a sweet spot that works best for you. If you engage with them too much, you risk irritating them. However, if you don't engage with them enough, you could miss out on potential sales. Finding the right balance is key. If you can successfully engage your customers without annoying them, you'll be more likely to boost your sales.
The holidays are a crucial time for online retailers. You can generate great profit if you implement a clever and effective marketing plan during this period. The holiday season is when people are generally more inclined to spend money, so it is essential to take advantage of this. By targeting your marketing efforts towards the holiday period, you can ensure that you are maximising your sales and profits.
If you need a management tool to help you keep track of different channels during Black Friday and other high-traffic periods, Digital Product Labs is a user-friendly and effective solution for your multichannel store.
If you have any questions or concerns, please don't hesitate to contact us. We would be happy to assist you further.