If you are a brand selling on Faire, then being able to sell on Shopify will be essential for your success. Faire Integration and Sync App will connect Faire and Shopify and make it easy for you to synchronize all of your data – inventory, orders, and catalogs – back and forth. So, this app will do everything for you whether you want to import or export.
Faire Integration and Sync is a vital part of selling on both Etsy and Shopify. The App lets you sync your store to ensure everything stays updated and synced. The objective is to provide Faire brands with an easier, faster, and more efficient way of selling – even when it comes down to managing hundreds or even thousands of items at once.
Benefit your e-commerce business with Shopify Faire Integration and Sync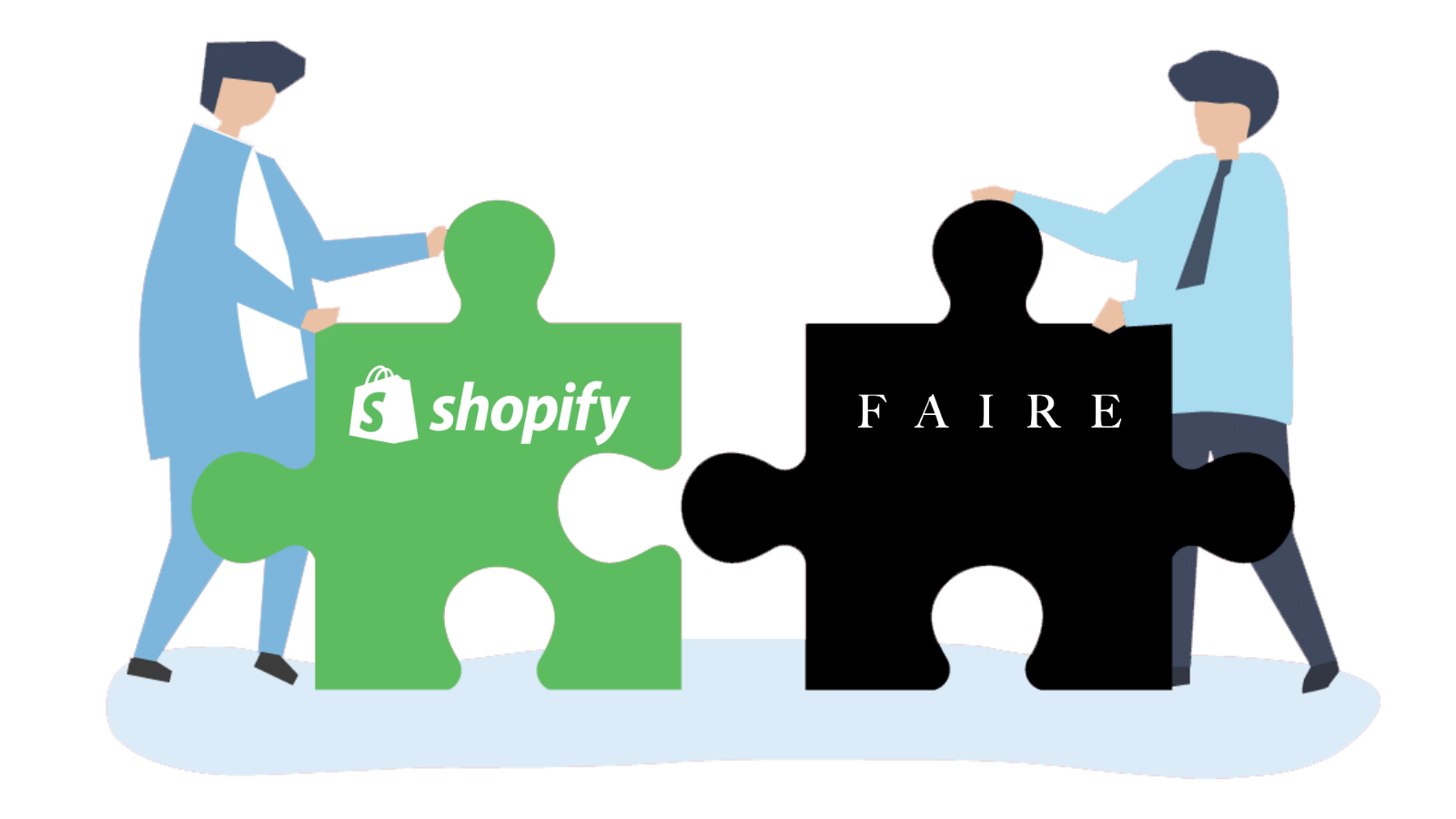 Shopify Faire Integration and sync is an easy way to expand an e-commerce business for Faire brands. Digital Product Labs have been in the Shopify industry for more than 6 years specializing in integration and helping people expand their businesses. Faire Integration and Sync App is the latest addition to the integration solutions provided by DPL.
It helps to sync products both ways, from Faire to Shopify and Shopify to Faire. Shopify Faire Integration provides automatic product sync, real-time data updates, and a user-friendly dashboard with up-to-date information on all your products.
Some of the key advantages of Shopify Faire Integration provided by the Faire Integration and Sync App that will result in the growth of your e-commerce business are listed below.
The app makes the integration between Faire and Shopify seamless. You can set up the connection with a few clicks, which will take less than five minutes. Install the app, get the Faire API key, and have your Shopify Brand store connected. It automatically imports your products, inventory, orders, and customer data. You will get 24/7 Support if you need help with the setup or have questions about how it works.
Both ways Inventory Sync:
The Faire integration and sync app assist sellers in synchronizing their inventory between Shopify and Faire stores. The stock of their products in both stores will be updated when an order is placed or processed. Keep the product quantity between Shopify and Faire synced to avoid overselling. Syncing the inventory in real-time ensures you will never oversell the products in your stores.
Bulk import products from Faire:
The Faire Integration and sync app is a great way to bulk import products from Faire to Shopify. This app will help you make the process of importing products from Faire to Shopify easier as well as more efficient. Select the products you need to import and skip those you don't want on Shopify.
Order fulfillment with Faire integration and Sync app is a new way to manage your online store. It allows you to keep track of every sale you make online in one place, allowing you to save time and money. The app synchronizes all your orders from Shopify and Faire so you can manage them in one place and fulfill them with your preferred fulfillment service.
How to integrate Shopify and Faire with Faire Integration and Sync App?
The Shopify Faire Integration and Sync App is a one-time installation that takes just a few minutes to set up. It's made for the user to sync their stores and products automatically.
You can quickly integrate Faire with Shopify in just 4 easy steps and increase your sales by performing the following steps:

After that, simply log into your Shopify account and click on Install App to get started.

2. Get the API key from Faire and paste it into the app
After installing the App, get the API key from Faire and paste it into the app. Faire provides the API key only to the brands, not to the retailers.

3. Select the configurations according to your requirements
You can select these configurations on how you want to use the app. Click on the "import the products" button after you choose your preferences.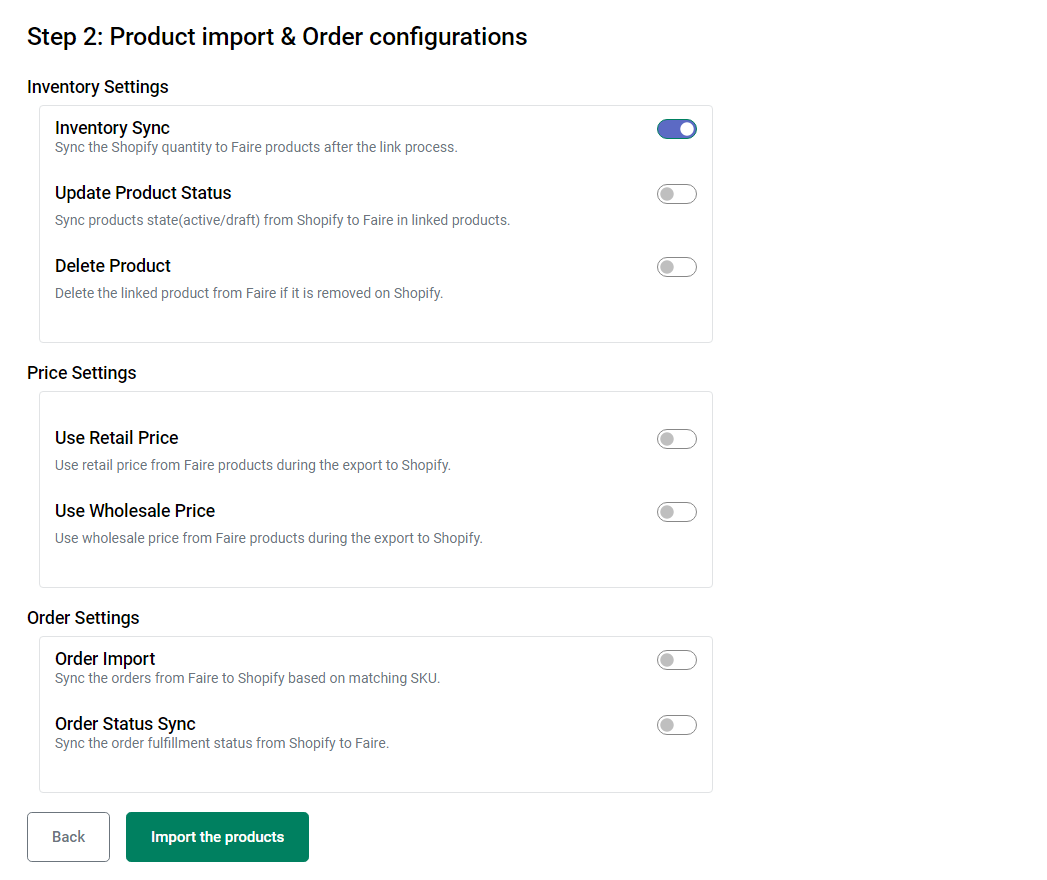 4. Products will start importing from Faire
Products will automatically start to import from Faire. Just let the app take care of everything.

Automate your business and hit the jackpot with Faire Integration and Sync
As an e-commerce store owner, you know that staying competitive means always being on the lookout for new and better ways to grow your business. The Faire Integration and sync app is a great way to keep your Shopify and Faire store inventories in sync.
The Faire Integration and sync app is a must for any Faire store owner who wants to grow their business on Shopify by automating the tedious process of syncing inventory, orders, and catalogs.